WE HAVE THE PERFECT GAME FOR
Our Calgary poker rooms offer a variety of games, including Texas Hold'em and Pot Limit Omaha
In 2023, we will be offering both weekly and monthly poker tournaments and progressive promotions such as our Bad Beat Jackpot and High Hand promotions. Experienced dealers and floor staff are committed to providing excellent service for all players. We are always looking for ways to improve and make our room the best it can be for our players. So come check out Calgary's BEST poker room at PURE Casino Calgary!
PURE Casino Calgary is located at 1420 Meridian Rd NE, Calgary, AB T2A 2N9.
For all inquiries, give us a call at 403-237-6537.
Hours
Open 24/7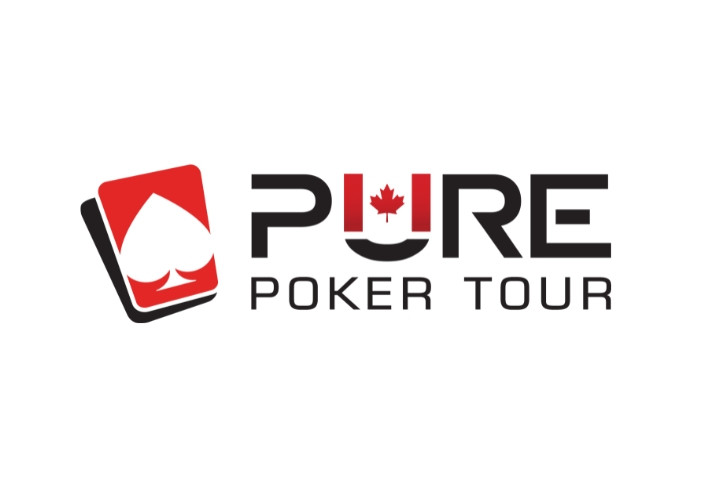 February 11 - 26: Pure Casino Edmonton
April 9 - 15: Pure Casino Calgary
July 23 - 29: Pure Casino Edmonton
September 15 - 30: Pure Casino Yellowhead
October 15 - 21: Pure Casino Calgary
November 17 - December 2: Pure Casino Yellowhead - Tournament of Champions
P

RE POKER POINTS
CAN WIN BIG 
At our tables, the sky's the limit in Pot Limit Omaha
With no cap on betting, players can go all in and potentially win big pots. And with our easy qualifying hands, you can see plenty of action at every game. So join us and experience the thrill of uncapped PLO at its finest.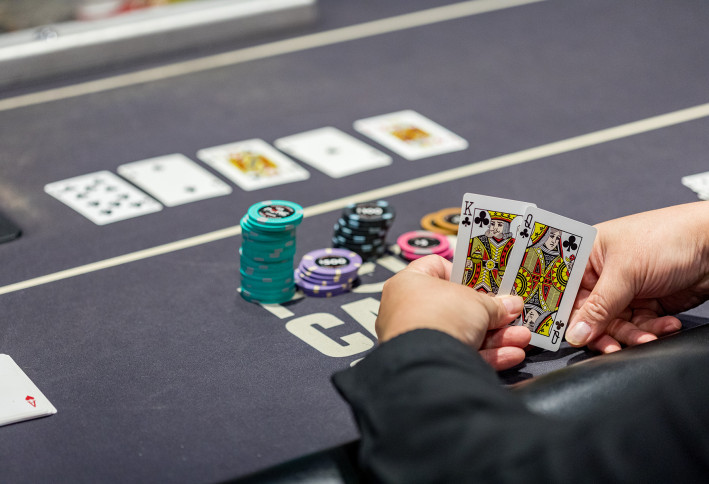 Our poker room also hosts private and charity tournaments upon request. So whether it's a corporate event or a fundraiser for a good cause, we can provide everything you need for an exciting and successful tournament experience. Interested parties can contact the poker room directly or speak with the poker houseman for more information.
Our No Limit Hold'em Bad Beat
Jackpot is uncapped and has a qualifying hand of Aces full of Queens beaten by Quads or better using both hole cards. So come on down and try your luck at hitting the jackpot!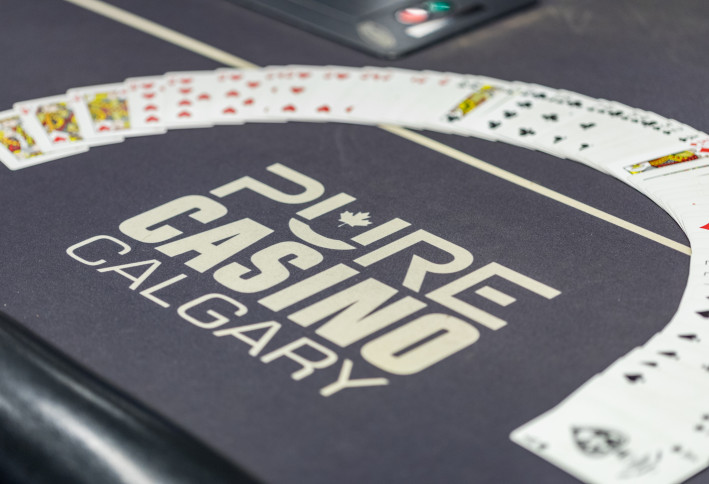 C

RRENT BAD BEATS
No Limit Hold'em Bad Beat:
1st pot: $9,512
2nd pot: $687
Pot Limit Omaha Bad Beat:
1st Pot: $9,967
2nd Pot: $2,986



Limit Omaha Bad Beat:
Pot 1: $5,521
Pot 2: $1,417



No Limit Hold'em High Hands:
Low Quads: $1,159
High Quads: $801
Straight Flush: $536
Royal Flush: $5,400
PokerAtlas is the largest source of poker room and game information in North America! Check out current and upcoming tournaments and cash games.
Real-Time Action Powered By Table Captain.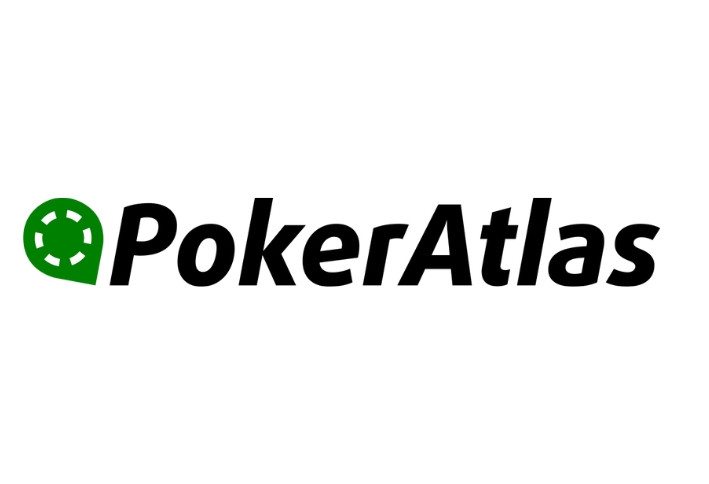 PURE POKER TOUR 2023 PLAYER OF THE YEAR LEADERBOARD
Pure Poker Tour 2022 Player of the Year Scoring Criteria
All qualifying events must have a buy-in equal or greater than $300.
Buy-ins will be calculated with entry fee.
Events must have at least 30 entrants or generate a prize pool equal or greater than $10,000. Events that qualify based on the prize pool must have a minimum of 10 entrants.
Events must be open to the public. Specialty events, such as ladies, team and seniors' events will not qualify for points.
Regularly scheduled daily or weekly events, do not qualify. Monthly events are eligible for points provided they meet the criteria above.
All players that make the money will earn POY points.
There are three criteria when calculating points. Points are calculated by multiplying the following three factors.
| | | |
| --- | --- | --- |
| 1. Place Finished | 2. Amount of the buy-in. | 3. Number of Entrants |